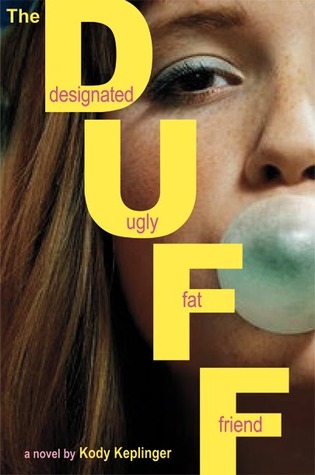 This is one of those books that I have always judged by its cover and never really had any interest in. I then saw the movie trailer and it looked like a funny lighthearted film that I thought I might like so I decided to give the audiobook a go.
This book is one of many examples of why you shouldn't judge a book by its cover.
The plot had themes that were poignant and surprisingly hard-hitting. Although I hated some of the characters, I loved them at the same time. There were the typical teenage stereotypes at first but Keplinger managed to highlight that and subvert my expectations. The DUFF is a lot about slut-shaming and how wrong it is to judge other people before you know them and the author managed to fit in themes such as alcoholism, sex, and divorce into the plot without bogging it down. The tone remained realistic and throughout the novel, even with there being a love triangle, everything seemed like it could realistically happen in a high school.
Overall I was thoroughly surprised by this novel and would definitely recommend it if you enjoy young adult contemporary.
4 out of 5 stars!