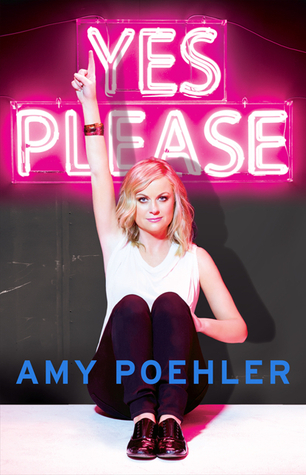 Since October when Yes Please by Amy Poehler was released, I have felt like everyone in the online bookish community has been talking about how great this is. Personally, I have never seen any of Amy's work on television so bear that in mind as you read this review.
I wanted to check this out on audiobook because I heard that it added a lot to the experience of 'reading' the book and I'm so glad I did. The music and guest voices really added to the book and mixed it up a bit compared to most audiobooks. Also hearing the book in the author's own voice is always a plus.
Although this is definitely funny in parts, I found that there was a lot of serious topics discussed which were both positive and negative points for me; positive because these topics are important to discuss but negative because something that I thought would be a lighthearted read became a lot heavier at points.
Overall I would recommend this book but I think it would definitely be more suited to someone familiar with Amy Poehler's work. The author's narrative voice and anecdotes about aspects of contemporary life had me laughing quietly to myself during my bus ride to work and I think it's definitely worth checking out on audiobook.
3 out of 5 stars!