Anyone that watches my Youtube channel will already know that I have a slight obsession with collecting the Random House Vintage Classics editions of books. Obviously I will never own them all, there are some that I'm just not interested in to be honest, but when I can I do like to buy those editions of books.
Short disclaimer, I have bought all of these myself or received them as gifts from friends. I haven't been given any incentive by the publisher to talk about these books, I just love them.
So here are all of the Vintage Classics editions that I currently own: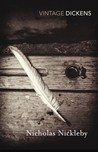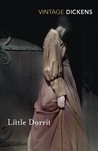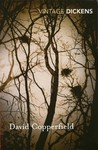 As you can see, most of mine are Charles Dickens novels (because I got them in a collection online) but when you put them all together, the main reason why I like these editions is evident. There is a uniformity that I really like about them; the spines are all red and in the same typography, and also the writing showing the author's name is always in the same style on the cover. This means that even though there are several author's books in these editions in my collection, they all match perfectly on my shelves.
Also cover wise, I think that these classics are really well designed. The covers are always simplistic, with either just a photograph or a simple illustration on the cover, and I think that the images chosen do a good job of showing what the book is about without giving anything away. As well as that, the covers sort of match each other, if you have more than one book by the same author.
Anyway, this was my little gush about Random House Vintage Classics books. They are beautiful and I just wanted to share my collection here! I still have most of these to read so I am excited to get to them. Let me know if you have read any and click the link here to buy any of these wonderful books!