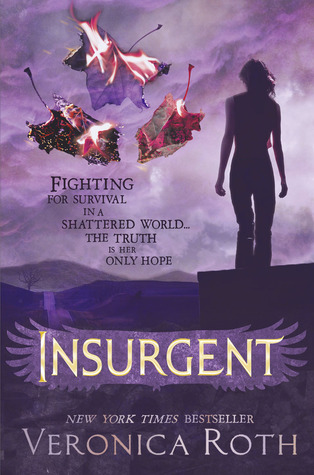 I haven't really been reading recently because I've been really busy with weddings, illustration work and travelling so I wanted to take something on my travels that I thought would be a fast-paced read that I would get into.
I read most of this on the 13 hour round journey (two 6.5 hour journeys a week apart) so I only had about 75 pages left to read when I got back. However, although I got a lot of it read in one sitting, I found it a lot slower that the first book and it didn't feel like much happened throughout most of the story. Tris became even more annoying in this second installment but I am obviously going to read the last book in the series to see how it all turns out.
I found that the last 60 pages or so were where most the excitement and action took place. There were twists and turns that really made me interested in reading the third book.
Overall, although some parts of this book were enjoyable, I think there was a lot of set up for Allegiant and even though I am looking forward to reading that one now, Insurgent seemed to just be bridging the gap between the first and third for me.