This was a tragic yet heart-warming story of two people seen through the same day every year for twenty years. I really enjoyed this and would definitely recommend it. It's something I've never read anything like!
Before the Fall by Juliet West
I got this from Mantle, a part of PanMacmillan, and absolutely loved it. It is a heartbreaking and poignant story with realistic characters and settings – I absolutely loved it.
The School for Good and Evil by Soman Chainani

I really enjoyed this book and I would definitely recommend it if you like fairy tales but I think that some of the characters were just really annoying and some of the pacing was a little off, but other than that I really enjoyed it and will definitely be reading the second book in this series.
Miss Peregrine's Home for Peculiar Children by Ransom Riggs
I reread this for Bout of Books 10.0 after reading it originally last year and I loved it just as much this time. It has a slower pace than most YA I've read but is still quick to read and the photographs make it all the more enjoyable. Riggs' writing style reminds me of John Green so if you like his books I would recommend this one.
I picked this up on a whim on the second day of Bout of Books 10.0 and read it in one sitting! It had me completely captivated and although I had a few problems with it, I would definitely recommend it and I'm so glad that I read it.
The Fault in Our Stars by John Green
This was a reread during Bout of Books 10.0 and I wanted to read it again before the film comes out in June. It remains to be my favourite book of all time. I laughed and cried and felt so much reading this.
Indian Camp by Ernest Hemingway
After receiving my reading list for next year I worked through it, looking at what I needed to buy and what is public domain, when I came across this short story online. I thought it would be a nice quick story to start of my reading with for next semester and I have to say, although it was easy enough to read, and I'm sure once I'm studying it I will get a lot more out of it, I just found it a little too choppy. The writing style is simple but the plot was a little confused. Lots happened in a very short space of time and I almost wish it was longer.
As I Lay Dying by William Faulkner
This was my first Faulkner novel and I have to say, it confused me a lot until I really got into it.  I enjoyed it but I think it's the kind of book that would definitely benefit from rereading – I don't feel that I can fully appreciate it after reading it just once.
Fortunately, The Milk by Neil Gaiman
I really liked this children's book. It is inventive and imaginative, as you would expect from Gaiman, and the illustrations were perfect for the story. This was a great refresher after As I Lay Dying.
Tales from Oz by Dan Wickline
The stories in this were interesting but didn't seem to fit together very well. I feel that although I loved a lot of the illustrations, some seemed a little undefined. Good addition to the Oz world but a little disappointing.
Two Boys Kissing by David Levithan
This was a beautifully written book with a strong message and a unique narrative style. I'm looking forward to rereading this one at some point in the future as I think that there is a depth to this that you don't often see in YA (at the YA I have read).
This was a really great sequel and after rereading Miss Peregrine's Home for Peculiar Children I just had to read it straight away and I'm so glad I did. I can't wait for the next one!
Experimental Landscapes in Watercolour by Ann Blockley
This was my non-fiction book of  the month and I really enjoyed it! I learnt so much about painting with watercolour and I didn't expect to but I read this whole thing in one sitting and felt really inspired once I finished it. I would definitely recommend this if you are into art or need a little inspiration.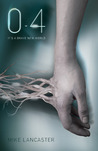 This was a fast-paced read with a slight mystery element to it but I found that the characters' problems were resolved too quickly and the concept didn't seem very well developed so although I enjoyed this I think it would be better suited to a younger audience.
This was an interesting horror YA story set in an English village and although the atmosphere throughout was definitely creepy and it had me on edge through the whole book (and a little afterwards – I can't deal with scary stuff very well), the ending was a little disappointing.
I got an advanced copy of this book from NetGalley and read it during the #ReviewCopyReadathon and I am so glad that I read it early because I can now push it on everyone else to read! I absolutely loved the realness of the story and the characters mixed with the magical realism aspects. This book is set to be released 3th July.
The Frankenstein Journals by Scott Sonneborn

I enjoyed this children's books and I think it would be a great one to buy for kids near Halloween. I especially liked the illustrations and it was a very quick read. This is set to be released 1st August 2014.
This went straight onto my favourites list. I completely connected to the characters, the premise, the love interest and the fandom aspects of it. I like that Rainbow Rowell didn't shy away from tougher subjects and that the feelings she was describing were exactly how I feel at times; it just made me want this book to be ten times longer. Such a brilliant book and definitely worth all of the hype.