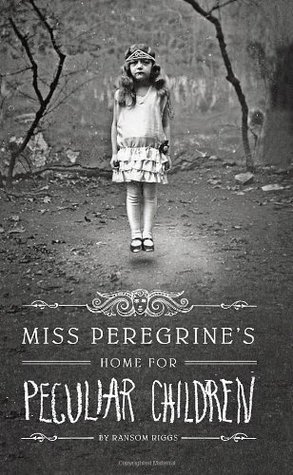 I originally read this book in March 2013 but decided to reread it during the Bout of Books 10.0 readathon so that I could read Hollow City as I didn't remember enough of it to feel confident to just carry on as the second book carries on straight after the ending of Miss Peregrine's Home for Peculiar Children.
This will be a review of the first book and then a shorter review of the second, as I don't want to give any of the plot away!
So this first book was amazing! I loved the characters and the settings. The fact that it is set in Wales is a big plus for me and I felt myself being able to connect to the descriptions of the countryside because I live in Wales too so that was interesting.
As I just said, I love the characters in this novel; the peculiar children are just so interesting and unique, they really bring something different to the novel compared to other YA books that I have read. The only thing character wise that I didn't really enjoy is the romance that starts to develop. I won't say who it involves but I just found it a little strange and awkward to read about at first.
This is quite a slow moving story despite all the twists and turns but I found that I sped through it and ended up reading it in a day just because I needed to know what was going to happen to the characters and how everything was going to be resolved.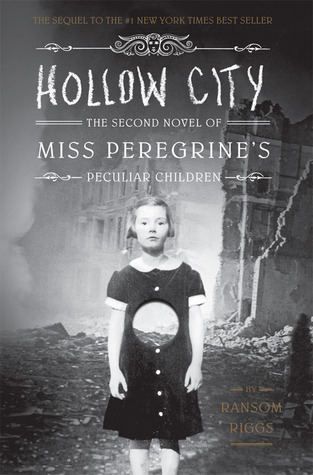 Another thing I have to mention are the photographs used in this book. They really helped me to visual some of the stranger aspects of the story and they made the novel creepier and more atmospheric. Overall I really enjoyed this book and would definitely recommend it!
I started Hollow City straight after I finished the first book and I have to say, it really helped me keep track of the story!
I found the second book a little slower than the first one but I still enjoyed where the story went and the photographs. In fact, I found that there seemed to be a lot more images in Hollow City and they were a lot more real looking (even though the photographs are real in both). As I have the hardcover of the second book, I have to say that I love the production of it; the photographs are still black and white but the borders are sepia toned as well as the chapter breaks. I just really enjoyed the quality and the attention to detail that go into these books.
I won't say anything about Hollow City plot wise but overall I really enjoyed this sequel and am so excited about the next book in the series. I would highly recommend this series and am looking forward to Ransom Riggs' future works.